Get coupon code: 10PERCENTOFF, up to 10% off.

$149
BUY NOW
Stabilize Your Life
Take It Anywhere
The Atom is an ultra-portable smartphone 3-axis gimbal, with a trend-setting foldable design. In fact, this tiny device can be folded to half its size and fit snuggly in a pocket or bag. Travel anywhere with the Snoppa Atom conveniently tucked away.
Accessories
Only 440 grams, but the Atom can support an HD lens and Microphone – a tiny production team that folds up easily in your backpack and sets up in seconds with its unique folding design.
With us, everyone can be a master:
Complete Control
Control everything at your fingertips. Everything you need is right on the Atom's handle. Need to flip the orientation there's a button for that, need to take a photo, zoom, or start recording we got you covered too.
Wirelessly ChargeYour Phone
Atom is equipped with wired charging and wireless charging, which allows you shoot without worrying about dead battery after shooting. It can easily charge your phone with wireless charging, or even start to charge while shooting.
Use it all day
One ATOM, a Thousand Miles.
The ATOM battery runs up to 24 hours.
Create. Collect. Show Off
The Atom is a powerful gimble that turns your smartphone into a state-of-the-art video camera. See how huge a difference stabilized recording makes for your videos. Be a one man or woman production team with unmatched filming tools and features generally only found in professional equipment. Use our Snoppa APP for a fully integrated video experience.
Night scene long exposure
Intelligent tracking
Light painting
High-definition panoramas
Point of View
Time Lapse
Fast Track
Specifications
Product
Name: ATOM
Body weight: 440g
Max payload: 310g
Dimensions (W*D*H)
Unfolded:123*73*297(mm)
Folded:50*106*178(mm)
Working
Working voltage: 7.4V
Working current: 90mA
(gravity balanced)
Working temperature: -10℃~45℃
Runtime
24hours
[Reference value on normal
using condition.]
Controllable range
Pan: 360° free rotation
Tilt: 330°
Roll: 330°
Attitude tracking error
Static: ±0.05
Motion: ±0.2
Mobile phone
Width: 55-90mm
[Make sure the phone's width
is within tolerated range in
order to get the best experience.]
Battery
Type: Li-ion
Model: SP26350
Energy: 14.8Wh
Capacity: 2000mAh
Charging
Charging temperature: 5-40℃
Charging time: 3hours
( charging power-10w)
BUY NOW

BUY NOW
$149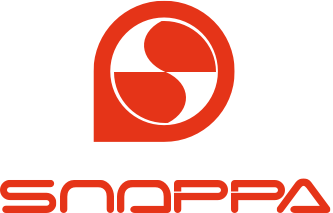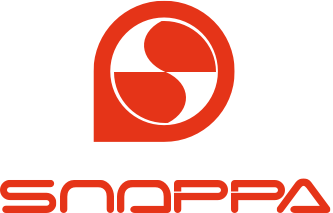 ATOM
Orders over US $180. Get Coupon 15PERCENTOFF.
Estimated to ship 1 business day after payment confirmation.
Estimated to ship 1 business
day after payment confirmation.
Orde Query
Your email address/orderId
Please enter a valid email address
Submit
Submitting
Verify your email address
Please enter the 6-digit verification code that we sent to 498******5@snoppa.com. If you don't see it,check your spam folder.
Verift
Submitting
BACK
Hi,i am ready to help you.
Hi,i am ready to help you.
Sign up to SNOPPA
Log in to SNOPPA
Fill in the email and complete the registration
Retrieve password
set password
The verification code will be sent to your registered email address.
Email Address
*Please enter a valid email address
Send the verification code
Count down120sec
New password
Enter your password again
LOG IN
SIGN UP
Submit
Submit
CONTINUE WITH FACEBO
CONTINUE WITH GOOGLE
Other problems? Please send an email to xxxxx@snoppa.com
Back